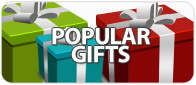 With so many speakers to choose from it can get a little overwhelming, with the help of our popular iPhone speaker guide you'll be able to choose from the best without the headache!
What makes a popular iPhone speaker:
Great sound quality
Portability
Using the speakers when in a group or during events such as parties
Only carry around one charger
and the list can go on....
Popular iPhone Gift Ideas 2010:
Personal or Ultra Portable Gifts
LiveSpeakr Ultra-Portable by DGA
Livespeaker is very small (a little larger than your hand) iPhone speaker system fitting easily into any bag you carry.  Livespekr strengh is that is has a built in stand and holds your iphone making it perfect to watch movies and video.
Editor Rating: 8.7
MSRP: $99.99
Buy from Amazon
here
. (Approx $85)
Read the complete
Livespeakr Review
SkullyBoom SB1
The SkullyBoom portable iPhone, iPod and MP3 speaker system is a stylish design and durable material that makes it one of a kind. It is made out of tough vinyl and has a smooth matte, black finish. Changeable eye pieces for different personalities are available.
Editor Rating: 8.7
MSRP: $50.00
Buy from Amazon here. (Approx $50)
Read our complete Skully Boom SB1

Popular Portable iPhone Speakers Gifts
iHome iP46
Take your music with you, wherever you go, with the iHome iP46 rechargeable speaker system for the iPhone/iPod. Portability doesn't mean you have to sacrifice sound quality. The iP46 comes with SRS TruBass circuitry, sound enhancement and four speakers in Reson8 chambers for impressive audio prowess.
Editor Rating: Not Rated
MSRP: $99.99
Buy from Amazon here
. (Approx $85)
Read the complete iHome iP46 Review
Popular Home iPhone Speaker Gifts
iHome iA100 Bluetooth Speakerphone Alarm Clock
The iHome iA100 is an alarm clock that does a lot more than just wake you up in the morning. The iA100 has Bluetooth builtin for easy music listening and speakerphone capabilities. Along with the traditional alarm clock features the iA100 comes primed with the ability to work with an iPhone app called iHome+Sleep.
Editor Rating: 9.3
MSRP: $199.99
Buy from Amazon here
. (Approx $179)
Buy from http://iHomeAudio.com ($199)
Read our complete iHome iA100 Full Review
Top of the line or Premium iPhone Speaker Gifts
Bose SoundDock II
Everyone knows bose and there is a reason why.  Bose creates top of the line speaker and iPhone Speaker systems.  The price is higher but you know exaclty the high quality you will be getting
Learn More
MSRP: $299.99
Buy from Amazon here
. (Approx $299)
Read the complete Bose SoundDock II Review
Further Reading