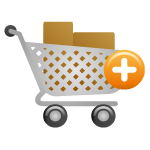 After several years of reviewing iPhone speakers we noticed trends in prices, price drops & sales.
We created this page to keep all of the deals in one place and easy to find.
If you hear of any great deals email us and we will get them added. This email address is being protected from spambots. You need JavaScript enabled to view it.

The speaker deals & coupons increase during the holiday season. We have assembled some of the best deals for the 2011 Chrismats Season.
View All: iPhone Speaker Christmas Deals

iHome is one of the leaders in iPod/iPhone speakers with a helpful & easy to navigate online store. Frequently they offer 20% off coupons on select sytems.
View all: iHome iPhone Speaker Deals
Logitech is known for excellent speakers & computer accessories. Their best deals are on refurbished & dented box items
.
View all: Logitech iPhone Speaker Deals & Specials

In the Fall of 2010 Altec Lansing opened an online speaker store. Their prices are competitive & most purchses qualify for bonuses & free shipping.
View all: Altec Lansing iPhone Speaker Deals

Amazon is definately one of the best places online to find great prices on iphone speakers. Ocasionally we see the super great bargains.
View all: Amazon iPhone Speaker Deals & Specials
More Specials and Great Deals