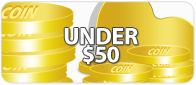 Many of us are on a super tight budget especially during these tough times, so a list of iPhone speakers less then $50 can be seen below!
What makes a popular iPhone speaker for less than $50:
Okay Sound Quality
More and more coming into the market
Saves you large amounts of money
and the list can go on...
Skullyboom SB1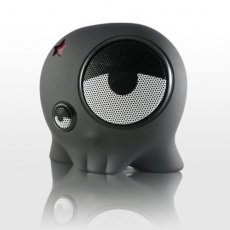 Skullyboom SB1
The Skullyboom is sure to be a hit and can make a great stocking stuffer. Both the sound and construction are top quality. Works with iPhones, iPods and all other MP3 players.
Editor Rating: 8.7 User Rating: 9.3
MSRP: $50.00
Buy from Amazon here
. (Approx $50)

Read the full Skullyboom SB1 Review
Altec Lansing Orbit M
ALtec Lansing Orbit M
The Altec Lansing Orbit iM237 speaker's compact and unqiue round-shaped design which the name speaks for itself, will suit a lot of people, specially those that travel frequently. Although it is a single speaker system, the iM237 produces quality sound all 360 degrees...
Editor Rating: 7.7
MSRP: $39.95
Buy from Amazon here
. (Approx $22)
Complete Altec Lansing Orbit M Review
Further Reading